What triggers your anxiety?  Billy and I discuss anxiety triggers, how you can identify your triggers, and what you can do about them.  As usual, we answer listener/viewer questions near the end of the episode.
Apologies for the audio issues on my end of the feed.  New camera and mic setup had some issues that needed to be sorted out.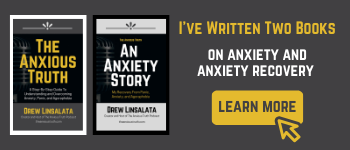 Join The Discussion Group
——————————————–
https://facebook.com/groups/TAGForum
My Links (social media, podcasts, etc.)
——————————————–
https://theanxioustruth.com/links
Intro/Outro Music: "Afterglow" by Ben Drake (With Permission)
https://facebook.com/BenDrakeMusic
Find Billy at Anxiety United.