I've been asked many times over the years how bad my anxiety used to be. Yes, it was probably as bad as yours. In this episode of our Anxiety 101 series, I'll tell you all about it. Everything I've been through. The symptoms I've dealt with. The issues I've had to resolve.
The good news is that if I can do it, you can do it!
Questions? Comments? Lets hear them.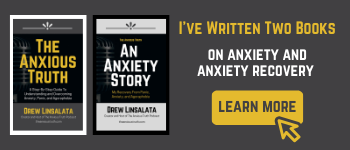 Join The Discussion Group
——————————————–
https://facebook.com/groups/TAGForum
My Links (social media, podcasts, etc.)
——————————————–
https://theanxioustruth.com/links
Intro/Outro Music: "Afterglow" by Ben Drake (With Permission)
https://facebook.com/BenDrakeMusic
Find Billy at Anxiety United.