Lets look at the basics of recovering from anxiety, panic and agoraphobia related issues. First in a series. Billy and I talk about the need to accept that the recovery process will include feeling afraid and uncomfortable, and about building a recovery plan based on acceptance, courage, persistence and patience.
Find the original article the series is based on here.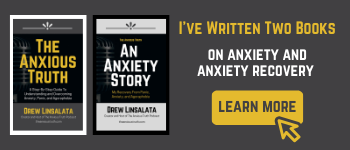 Join The Discussion Group
——————————————–
https://facebook.com/groups/TAGForum
My Links (social media, podcasts, etc.)
——————————————–
https://theanxioustruth.com/links
Intro/Outro Music: "Afterglow" by Ben Drake (With Permission)
https://facebook.com/BenDrakeMusic
Find Billy at Anxiety United here, or his YouTube channel here.