Once you understand that exercise isn't really making things "worse", you can work on solving this common problem.  Lets review what's really going on, and look at how to re-introduce exercise into your life in a step-by-step way.  As with everything we walk about, this isn't necessarily easy, but its absolutely worth the effort!
If you haven't seen part 1 of this mini-series, you can find it here.
Want to support my work in some way?  Here's how to do that!
Join The Discussion Group
——————————————–
https://facebook.com/groups/TAGForum
My Links (social media, podcasts, etc.)
——————————————–
https://theanxioustruth.com/links
Intro/Outro Music: "Afterglow" by Ben Drake (With Permission)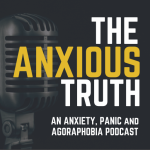 Subscribe To My Newsletter
Get notified when I publish new episodes! Get book updates, helpful information, inspiration and encouragement you can use in your recovery plan.
Photo by Jenny Hill on Unsplash