In this episode Billy and I discuss the relationship between stress and anxiety and why stress doesn't have to automatically become anxiety and fear. Afterward we answer a slew of great questions from the Facebook discussion group.
Want to support my work in some way?  Here's how to do that!
Join The Discussion Group
——————————————–
https://facebook.com/groups/TAGForum
My Links (social media, podcasts, etc.)
——————————————–
https://theanxioustruth.com/links
Intro/Outro Music: "Afterglow" by Ben Drake (With Permission)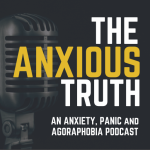 Subscribe To My Newsletter
Get notified when I publish new episodes! Get book updates, helpful information, inspiration and encouragement you can use in your recovery plan.
Anxiety United
https://youtube.com/anxietyunited