Lets take on our first 30 day exposure challenge. For the next 30 days, start by making a short list of activities you find challenging from an anxiety standpoint. Then, start working on those items. Feel free to talk about your progress or post pics/videos in the Facebook group. We're all there to encourage each other and cheer each other on!
Billy and I talk about the nuts and bolts of breaking down your challenge tasks into very small bits and working on each bit one by one.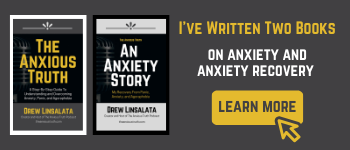 Join The Discussion Group
——————————————–
https://facebook.com/groups/TAGForum
My Links (social media, podcasts, etc.)
——————————————–
https://theanxioustruth.com/links
Intro/Outro Music: "Afterglow" by Ben Drake (With Permission)
https://facebook.com/BenDrakeMusic
Find Billy at Anxiety United.